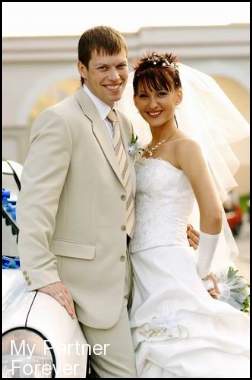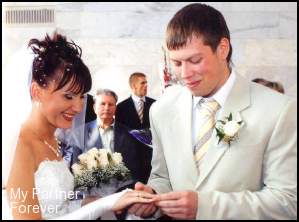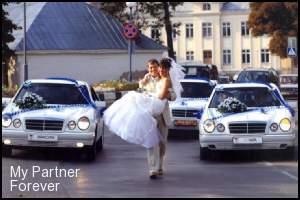 For me the arrival into the agency was the deliberate step. Solidly in my 23 years I solved, that the scientific activity to me was uninteresting. It is much more pleasant to me to take care of someone and to get attention from my man, to fall a sleep and wake up with dear person embracing him, to see happy eyes and smile… I was wanted to create family, to have child, cozy house, where it smells of cakes and supper is passed to the warm atmosphere of love and confidence. Suddenly I sharply perceived the shortage of strong arm of the wise, understanding, attentive young person… But in the same time, being the kind of woman who prefers stay at home, I understood, to find worthy man to me will be difficult. Here I get in my mind the thought to ask help from the agency, where the experienced employee will help me with the choice. This undertaking proved to be very captivating! Besides the qualified consultation I obtained spiritual support, found loyal friends. It was very pleasant to come to the meetings! I remember this trembling, agitation, storm of emotions. But the most important meeting will remain in my heart forever - during that day I met my future husband, my support and backing. Earlier I did not believe in the love at first glance. But it happened to me!!! At that moment when Maksim enter into the room, where I waited him, I understood that he will be my husband. He did not have time and words to say yet, but for me everything was already understandable! Everything in it pleased me: the manner of conversation, delicacy, a sense of humor, the timbre of voice… As I could keep balance?! I melted… We are already more than three years together and I do not imagine my life without him! Every evening I am falling asleep with the words of appreciation to God, to parents and to the agency, because of whom I am so happy!
9/30/2008
Maya (Grodno, Belarus)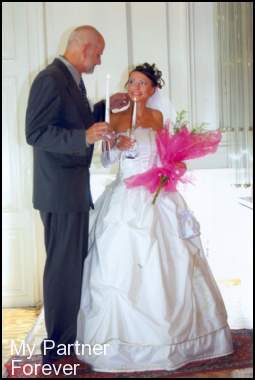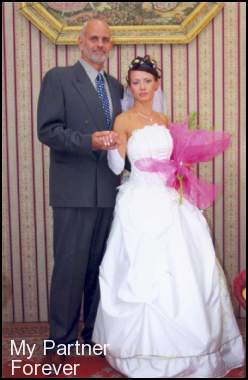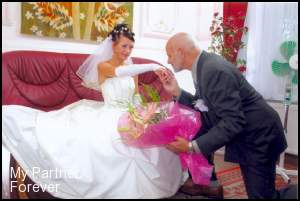 Once it was a meeting where two people found each other. The meeting passed successfully, both Margarita and Robert felt that they were created to be together. They spent a pleasant time together and in some days Robert proposed Margarita his hand and heart and she accepted his proposition with great pleasure……. So, their story…. This is the beginning of love story of Robert and Margarita. Margarita came to the agency with her wish to find love and make her own family with a good man. Frankly speaking Margarita's photos were not perfect because she looked sad on them. And Margarita did not want to change them because she considered that if there is her half in this world he will see her soul and heart even on such photos. Margarita wrote to Bob the first. She was interested in him for his kind eyes and that he was tall and for his elegant beard. And she decided to try. Bob read her introduction letter and was interested in her sadness and it was interesting for him why such a pleasant lady is so sad. So, he wrote back to her. And it was a lovely surprise for Rita to receive quite a long reply from a gallant man at the end of January 2004. Even in the beginning of their correspondence they both understood that something can happen between them. Robert felt or expected the future and he wrote to Margarita: Perhaps we could be the two separate halves of the one whole person that I believe we both wish to become. At that time nobody could even assume that these pleasant words sounded as a prophecy and they could come true once. Their correspondence did not last for a long time. It was only several letters between them that gave them a possibility to understand that it is necessary to meet each other as soon as possible and Bob did all the best for realise it and in the second half of May, Robert arrived to Ukraine, and then having done a long way from Kiev up to Odessa where he was waited by the excited Margarita. Fortunately, the meeting passed successfully, both Margarita and Robert felt the emotional calmness to be beside each other. In some days Robert proposed Margarita his hand and heart and asked her to become his wife and she accepted such a romantic proposition with pleasure. Lives of two usual people, who lived so far from each other found each other and joined. And now the world will never be as sad and heavy as earlier for them because they both fell in love to each other and Margarita has a loved Bob, and Robert has the loving Margarita. They got married in Ukraine, in Kherson right at the end of August. They had a nice wedding and here their search ended - a new, light, full of impressions and new experiences, probably a little bit vain, but such a long-awaited and happy family life in San Diego, California began! Bob and Margarita came to us and they expressed their words of gratitude to the agency which helped Robert and Rita to find each other and become one of the happiest couples in the world.
9/15/2008
Irina (Kherson, Ukraine)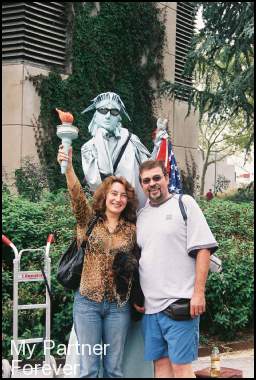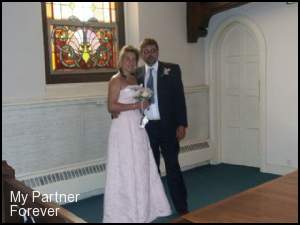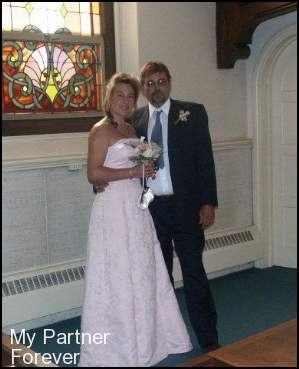 I would like to recommend the Lena`s marriage agency to anyone that visits the Ukraine and travels to the city of Kharkov. They were very kind and helpful during my recent trip to the Ukraine .Their staff helped me find an apartment and came and picked me up at the hotel that I was staying in and took me to it. They are all very Professional and accommodating and if you are looking for a special someone for a relationship, I highly recommend their services. I also would like to extend a special thank you to each of them Elena and Svetlana not only for my stay in Kharkov, but for all of their help making suggestions of woman for me to meet, finding me a translator and especially for introducing me to a very Sweet Beautiful woman who I fell in Love with. Thank you all again for being my friends….
6/15/2008
Elena (Kharkov, Ukraine)