Dating Site for Men from Australia Seeking a Russian Bride
Marriage Agencies to Meet Beautiful Ukrainian Girls Seeking Love
Our dating site offers men from Australia all the tools to get in contact with single Russian women who are looking for a life partner from outside their own country. Thousands of Australian men and women from Russia have one point in common: they cannot find locally a person who shares their vision of the couple and family life. Moreover, single women from Russia, the Ukraine and other former USSR countries are facing a lack of single men who are wishing to engage in a serious relationship leading to marriage. According to the 2002 Russian census, there are approximately 10 million more women than men in Russia and former USSR, meaning that thousands of single Russian women will never have the chance to find a life partner within their own country.

To provide our clients the assurance that they are communicating with real women who are motivated to find a life partner, we found the best marriage agencies in Belarus, Moldova, Russia and the Ukraine and established partnerships with them. Only honest agencies that have for objective to create couples were selected to become our trusted partners. Thus, we can guarantee that each Russian and Ukrainian woman featured on our site is real and that the photos displayed are from her. Also, we have the strictest anti-scam policy and scammers simply avoid our marriage agency network.
Why Look for a Wife in Russia or the Ukraine?
What is so Special with These Girls?
It is not a secret that most men like to be in the company of a beautiful bride who does not leave anyone indifferent, and of course, men from Australia are no exception. It is also not a secret that a majority of Russian and Ukrainian girls are quite beautiful and attractive. That being said, it explains part of the phenomenon of men from Australia who are seeking a bride in Russia or the Ukraine. Another reason explaining this phenomenon, and not the less, is the fact that Russian and Ukrainian women are brides who consider their husband and family as the most precious, thus, their life priority is family life.
Of course, not only Eastern European women think this way but what makes them different is the fact that these are not only words and an ideology but it is the way they live on a daily basis. A good example is the fact that a Russian woman does not seek to necessarily be financially independent while being in a couple, even though she may have the diplomas and knowledge required to develop a personal career. This, for sure, reflects a lot of trust and the desire to take care of the couple and the family above all.
I am Lyudmila from Grodno, Belarus.
I'm 51 years old, divorced and seeking a partner.


Are you looking for a beautiful 57 years old girl from Pskov? It is me!
My name is Natalya and I'm looking for my second half.


My name is Olga. I'm 35 years old.
I am divorced and live in Grodno, Belarus.

How Will your Russian Bride Adapt to your Traditions?
How Can you Plan for her Integration to be a Success?
Russians are known to have the ability to easily adapt to different customs and lifestyles. For sure, they are proud to be Russian and there is nothing wrong with this, at the opposite, it adds another dimension to the relationship. Although Russian women are not submissive wives, they consider the man as the head of the family who will guide it in the right direction throughout all the events that we are facing. Also, they wish to be part of the solution and to contribute to it in an equal share. The main rule is to go slowly and not hustle things unnecessarily. Despite that it is a personal choice, many couples who successfully managed the integration, avoided to get deeply involved with the local Russian community since although it may ease the integration process at the beginning, it seems to considerably slow it down on the long run.
The most important is that you can communicate without problems in the same language. If you speak Russian, it is a bonus at the beginning but it can slow down her process of learning English. Normally, the first thing to plan is her learning of your language. Whether it is in group classes or one on one with a private tutor, what matters is that she dedicates enough time to it and that within a few months, she knows enough of your language to be autonomous. English is not the hardest language to learn and chances are that she learnt some at school in the past.
About adapting to your country's customs and traditions, it generally does not pose any problems as Russian women are well-educated et know how to behave in different situations. What matters is that she feels as she's in her home as soon as possible and that she becomes familiar and comfortable in your surroundings. Give her the tools so she can add her personal touch to your residence and you will be pleasantly surprised of the results. Introduce her to your family and friends, but the whole gradually, without any obligation to have her meet everyone in the first days.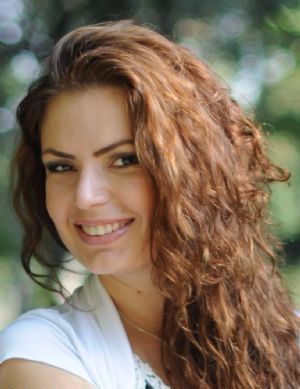 MyPartnerForever and their Marriage Agencies Offer
Quality Services to Australian Men Seeking a Russian Bride
MyPartnerForever and their marriage agencies that are located in cities of Belarus, Moldavia, Russia and the Ukraine, offer quality services aimed to help men from Australia who are looking for a Russian or Ukrainian wife. The agencies help women with several services such as providing them with computers, the translation of letters and the help of interpreters during the meetings with men. The agencies also offer a wide range of services to help men who are traveling to their city to meet their future Russian bride. Their services include airport pick-up and drop-off, fully furnished apartments that are conveniently located in the city center, helping both parties with the first meeting at their offices, the services of interpreters and help with the booking of restaurants, a guided tour of the city etc.
The site features thousands of single Russian women living in different regions of Belarus, Moldova, Russia and the Ukraine. These women wish to meet a serious and sincere man to become their life partner. They dream to share a loving relationship and a harmonious family life. With the help of their local marriage agency, they have the possibility to get in contact with men from Australia and many other countries, who are also looking for a life partner with the help of the Internet and dating sites.
You tried to find a life partner with similar family views in your own area without success? You know that many women in Russia and the Ukraine are in a similar situation? Then, why not help destiny and give it a try? Introduce yourself to one of these beautiful Russian or Ukrainian women and who knows, one of them may become your charming bride!