Dating Site to Meet Single Russian and Ukrainian Women
Get in Touch with Serious Girls and Find your Charming Wife
Our dating site features thousands of single Russian and Ukrainian women who are looking for a life partner. We offer the possibility to get in touch with serious and sincere girls, who were met in person, interviewed and validated their identity.
With the help of our honest and reliable marriage agencies and our quality matchmaking service, we can help serious men from all over the world to meet beautiful ladies from Belarus, Latvia, Moldova, Russia and the Ukraine who are looking for a good hearted man to share their life with.
Because of the lack of available men in their own country, thousands of Russian and Ukrainian women are broadening their search of a husband to other regions of the world. Outnumbering men by 10 million, it is obvious that many Russian ladies will never find their husband in their homeland.
At the same time, men from many different countries find it more and more difficult to find a life partner, in their own country, who still believe in the traditional family values. Russian women are generally well-educated, contemporary women who still believe in the traditional family. Each year, thousands of Russian ladies become the beautiful brides and charming wives of lucky men from all over the world.
Our International Dating Website and Matchmaking Service
Works with Honest and Reliable Marriage Agencies
in Belarus, Latvia, Moldova, Russia and the Ukraine
Our international dating website and matchmaking service have partnered with honest and reliable marriage agencies in Belarus, Latvia, Moldova, Russia and the Ukraine. Every marriage agency owner is an experienced matchmaker and takes pride in introducing their beautiful Russian women to men from different countries. They meet in person with each lady to interview her and to verify her identity with passport.
We guarantee that each Russian woman displayed on our website is real and seeking a husband outside her country, thus, willing to relocate with the right man. Our marriage agencies offer a quality matchmaking service that contributes at creating long term relationships between their charming women and men who are seeking a Russian wife.
The Average Single Russian Women is not after Money or a Passport
She simply Wishes to Become a Beautiful Bride and Charming Wife
Single Russian women who are seeking a life partner with the help of international dating sites are sometimes perceived as they were simply seeking money or a passport to another country. While there are certainly such cases, as for men and women from any country, the average single Russian woman looking for a life partner with the help of the Internet is simply broadening her search because for many of them, it is very difficult to find this man in their own country.
Russian women are intelligent, well educated, family oriented and… beautiful! However, the family values are always kept above financial and career issues. This is part of what makes each Russian woman such a wonderful wife! This international dating website is giving you the possibility to find such a bride. We offer matchmaking services to meet beautiful Russian ladies seeking to be the wives of decent, faithful and good hearted men.
Dating Scams and Russian Scammers are not Tolerated
Our Marriage Agency Owners Detect Scammers
And Will Not Tolerate Any Scam to Take Place
Russian scammers and their dating scams are detected from the moment they meet our marriage agency owners. A dating scammer will most likely opt to perform her scam on dating websites where she doesn't need to meet anyone to register. Scammer artists know the rules of our marriage agencies and will most likely use free dating websites to perform their scams. Our marriage agency staff validates the identity of each Russian woman, Belarus woman and Ukraine woman with passport and interviews her to evaluate the truthfulness of her intentions.
My Partner Forever does not tolerate any agency scams. Our international dating website and matchmaking service works with the best marriage agencies in Belarus, Russia and the Ukraine. Our reputation relies on our integrity and honesty. Russian scammers know our rules and know that scams are not tolerated; thus they will avoid our dating website and perform their scam elsewhere.
Eastern European Women from Belarus, Russia and the Ukraine
Are Among the Most Beautiful Women in the World
It is widely known that Eastern European Women from Russia, Belarus and the Ukraine are some of the most beautiful and charming women in the world. But Russian women, Belarus women and Ukraine women aren't just pretty on the outside! They are gorgeous on the inside, too -- and they know how to make their husbands happy!
Russian women, Belarus women and Ukraine women are seeking a good man for husband and become his beautiful wife. Our dating website, marriage agencies and matchmaking service will assist you in every step of finding your beautiful Russian Bride.
Many Eastern European women cannot find the man who will make their dream come true: become beautiful wives and share lifelong romance with their husband. In a similar way as you are doing, they are broadening their horizons in the search of a life partner and here's your opportunity to find a beautiful Russian bride!
I am Alla from Grodno, Belarus.
I'm 45 years old, never married and seeking a partner.


Are you looking for a beautiful 43 years old girl from Grodno? It is me!
My name is Irina and I'm looking for my second half.


My name is Alina. I'm 25 years old.
I was never married and live in Pskov, Russia.

Why Should a Beautiful Russian Woman or Gorgeous Ukrainian Girl
Use the Web and International Dating Sites to Find Her Life Partner?
By tradition, any Russian woman and Ukrainian girl makes it a priority to create a strong family with a decent and faithful man for who she'll be the most beautiful and charming bride. Living in a country where there is 10 million more women than men, she will register with a marriage agency that works with international dating websites and internet personals to find the man who will make her dreams come true; become a beautiful Russian bride.
It is not a secret that single Russian men are spoiled and reluctant to engage in serious relationships. Thousands of beautiful Russian girls are leaving their homeland each year to be with their husband who they found with the help of an international dating website. As thousands of lucky men do every year, make a beautiful Russian woman or pretty Ukrainian girl become your future wife.
Discover Why Girls from Belarus, Russia and the Ukraine
Become Beautiful Brides and Make the Best Wives
What's their secret?
Russian girls, Belarusian girls and Ukrainian girls become beautiful brides and make the best wives because they offer the most of both worlds – exotic beauty and traditional family values.
From the beginning of their teenage years, girls from Belarus, Russia and the Ukraine are taught by their mothers how to become beautiful Russian brides and good wives. They are taught how to be beautiful and feminine and how to be a good housewife who always puts her family and husband first.
We want to make this perfectly clear: Every Russian girl, Belarusian girl and Ukrainian girl on our website is 100% REAL.

What you see is what you get, GUARANTEED.

...Could YOU be that man for one of these beautiful Russian girls?
In case you're wondering if you really CAN form a deep, loving relationship with a Russian woman you've met on an international dating website, let us assure you, you can!
How do we know?
... We`re living proof!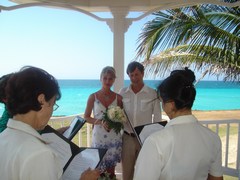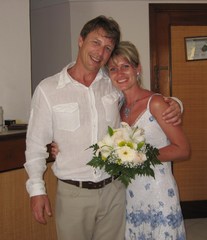 I (Alain from Montreal, Canada) feel like the luckiest man on the planet. I married a beautiful and wonderful Russian woman named Yuliya. A few years ago, we were living in different parts of the world, seeking a life partner without any success.
Because we weren`t able to find our "other half" in our own country, we decided to broaden our search to other parts of the world. As fate would have it, we met through an international dating website and struck up a correspondence with each other. We sent letters, exchanged pictures, and our casual online relationship soon deepened into something more meaningful.
Some months later, I flew to Eastern Europe to meet Yuliya in her hometown of Grodno, Belarus. Though we were nervous about our first "real" meeting, we soon became quite comfortable with each other. By the end of the week, my beautiful Russian woman and I knew we were in love!
Yuliya and I exchanged emails and talked to each other via "Skype" and our love kept on growing. Soon we were vacationing on a beach in Cuba together!
For our next meeting, Yuliya came to Canada to become familiar with what we hoped would become her future home. She met my family and friends—who were charmed by my beautiful Russian woman—and explored the local schooling options for her young daughter.
Before long, the immigration process was underway and within six months, we were all living together as a new family!
Our story is special... but it ISN`T unique. Any man with a decent heart who is trying to find a good woman to make his wife can have the same success that we enjoy.
All you have to do is take a chance!
If you'd like to talk to one of these beautiful Russian women RIGHT NOW, sign up for our 10-day free trial today!
Russian Women, Belarus Women and Ukraine Women
Look Like Top Models – How Can It Be?
Looking at beautiful Russian Women in Moscow and St Petersburg, pretty Belarus women in Grodno and Minsk, and nonetheless gorgeous Ukraine women in Odessa and Kiev; one has to agree that amazingly beautiful ladies are everywhere in former USSR. Although most of them have the looks of a top model, only a few are professional models.
How can there be so many beautiful ladies in Belarus, Russia and the Ukraine? They eat healthy, live an active way of life and since they compete for fewer men; they need to always look their best. Check the pictures and videos of these gorgeous Russian ladies and read their profiles; you will want to travel to Russia!
These Russian Women are Simply Wishing
To Become a Loving Wife and a Beautiful Bride
Russian women live in the biggest country in the world and they have a very rich culture and heritage. However, tens of thousands of them cannot find the most precious: a decent and faithful man to share their life with. This is why so many single Russian ladies are seeking a husband from outside their country.
MyPartnerForever offers a serious and well established dating site and a quality matchmaking service. When traveling to meet your Russian woman, we and the staff of our marriage agencies will assist you in every step so you can concentrate on the purpose of your trip: meet your beautiful Russian bride.
Leaving their country, family and friends is a big decision which thousands of Russian women, Belarusian women and Ukrainian women take every year. You cannot find a suitable life partner in your homeland? You are tired of being alone? Don't wait any longer: browse the profiles of our single Russian ladies and one of these beautiful women may someday be your charming Russian bride!

All our best wishes,

Alain and Yuliya