Conoce a una hermosa mujer solitaria de Rusia
¡Encuentra tu amor verdadero!
Amable amigo,

¿Está cansado de que no puede encontrar su amor?

¿Quisiera encontrar a su alma gemela y disfrutar del amor y de la comunicación?

Nosotros le podemos ayudar, si tiene intenciones serias para conocer a su futura esposa.

Somos Alain y Yulia y estamos orgullosos de que ayudamos a la gente a encontrar a una hermosa mujer rusa y a ser felices en el matrimonio.
Conocer chicas rusas solteras
Encontrar novias calientes de Rusia que son en busca de un hombre serio
Todas las mujeres en este sitio son bien educadas y enfocadas en la familia. Ellas buscan hombres extranjeros para crear una familia, para convertirse en esposas amorosas y madres cariñosas.
Sitio de Citas con chicas hermosas de Rusia y Ucrania que Buscan su Amor
Agencias matrimoniales de Citas de Rusia y Ucrania
Sitio de Citas con novias hermosas de Ucrania y de Rusia. Su sueño es de convertirse en la esposa de un marido extranjero y crear el hogar familiar junto con un hombre serio que tiene un buen corazón y sinceras intenciones. Estas mujeres son pacientes y amorosas y quieren vivir con su príncipe para toda la vida.
Las mujeres rusas y chicas de Bielorusia y Ucrania son las más hermosas entre las mujeres de Europa del Este. Como en estos países hay mucho másmujeres que hombres, mujeres están luchando por hombres y siempre deben tener una apariencia atractiva para llamar su atención.
I am Elena from Poltava, Ukraine.
I'm 46 years old, divorced and seeking a partner.


Are you looking for a beautiful 34 years old girl from Poltava? It is me!
My name is Kseniya and I'm looking for my second half.


My name is Marina. I'm 30 years old.
I am single and live in Zaporozhye, Ukraine.

Tenga en cuenta que: todas las fotos de estas bellezas son 100% REALES.
SE GARANTIZA que usted recibirá lo que ve.
Probablemente está preguntando: ¿por qué tantas mujeres no han encontrado a su alma gemela?
En Rusia hay 10 millones mujeres más que hombres. Por tanto, muchas mujeres no pueden encontrar a su príncipe azul.
... ¿Podría Usted ser este príncipe azul para una de estas bellezas de Rusia?
Si desea saber si existe una relación amorosa y fuerte, formada en línea, entonces podemos probarlo.
¿Cómo lo sabemos?
...!Tenemos evidencia!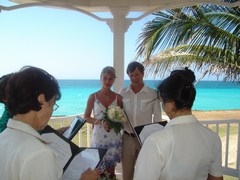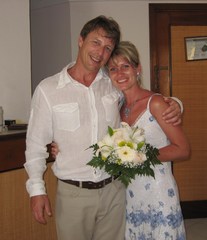 Yo (Alain) soy de Montreal, Canadá, y mi esposa es una bella mujer rusa que se llama Yuliya. Hace unos años vivimos en diferentes partes del planeta, y buscamos la gente que quiere tener una vida familiar feliz.
No hemos podido encontrar a nuestra alma gemela en nuestros países. Intercambiamos fotos y enviamos tarjetas postales, y nuestra comunicación en línea se convirtió en algo más significativo.
Yo llegé a la ciudad de Grodno en Belorusia donde vive Yuliya dentro de unos meses. En principio estabamos nerviosos, pero al fin de la semana nuestras relaciones han mejorado y nos enamoramos.
Yuliya y yo escribimos cartas uno a otro, nos comunicamos a través de Skype y nuestro amor creció. Pronto nos fuimos de vacaciones a una playa de Cuba.
En nuestro próximo encuentro Yuliya llegó a Canadá para ver nuestro futuro hogar y conocer a mi familia y amigos y exploró opciones de enseñanza local para su hija. Todos se alegraron de mi hermosa esposa de Rusia.
Después de seis meses del proceso de inmigración vivimos como una familia feliz.
Nuestra historia NO ES única. Cualquier hombre con un buen corazón y la sinceridad de sus intenciones puede encontrar a su futura esposa y ser feliz.
¡No deje pasar su oportunidad!
Mujeres de Rusia, Chicas de Ucrania y Bielorrusia quieren convertirse en esposas de hombres honestos y buenos

¡Nuestros servicios internacionales de un sitio de citas son una ayuda verdadera para encontrar a una novia de Rusia hermosa y caliente!
A través de nuestro sitio de citas, muchas mujeres solteras de Rusia, Ucrania y Bielorrusia pueden tener una familia sólida, convertirse en esposas de hombres buenos.
Nuestros servicios internacionales de sitios de citas le ayudarán a encontrar a su princesa. Todo nuestro personal bien conoce bien los asuntos de proxenetismo. ¿Está cansado de soledad? Entonces póngase en contacto con nosotros y le ayudaremos a ponerse en el camino de la felicidad de la familia!

¡Buena suerte en el amor!
Alain y Yuliya
My Partner Forever