Marriage Agency Network Featuring Single Russian Women
Matchmaking Service for Men from Israel who are Seeking a Bride
Our well-established marriage agency network features single women from Belarus, Latvia, Moldova, Russia and the Ukraine, who have decided to look outside their own country for a life partner. Many reasons explain why single women from these countries do that and here are the main ones: for many reasons, there is a lack of available men, and on top if this, many single Russian men don't offer what single Russian women seek in a life partner. This is why, each year, thousands of single women from Russia and other former USSR countries, leave their country to join the lucky man who won their heart.
Women from Russia, Ukraine and other CIS countries have the reputation to be excellent wives. While they are smart and generally well-educated, they do not focus 100% on their personal career and financial independency. They still view the couple with the traditional values where the man is the head of the family. Of course, there are not submissive, at the opposite they like to be part of all decisions concerning the couple and the family. Probably, one of the elements that these women offer and that is getting very hard to find in many countries of the west, is the trust. They are willing to leave their country, family, friends and job to move with a man in a distant country without asking to get half his belongings to begin with. However, there is one thing they require: it is to be able to love, to be loved and to be respected in all meaning of the word.
Why are Beautiful Russian Girls Looking Abroad for a Husband?
Is it for Real or are they Looking for Opportunities?
The fact is that there are many, many beautiful girls in these countries. The lack of available men certainly plays a role in this phenomenon as it creates a constant competition among them in order to be able to get the attention of one the good to marry single men. So, to begin with, they need to always be attractive if they wish to find their man locally. How they achieve this is quite simple: daily exercise, a healthy diet and dress in an elegant way every day, not just on occasions. However, since there are so many gorgeous girls who are single, the difficulty of finding a life partner locally remains, thus, thousands of them expand their search of their second half to other regions of the world.
While it is fair to say that a majority of them are looking for the real thing (a good husband), there are some who are mainly looking for a gold mine or simply a way in a selected country. We've all heard of Russian girls seeking a green card etc. and to some level, it is true. As we all know, there are people like this, men and women, in every country of this world. However, we are no more at the age of the "mail order brides" anymore and there are many ways to get to know the girl well and to allow her to get to know you well before making the big move. And the good news is that there are indeed tens of thousands of smart and absolutely beautiful girls in Russia who are simply looking for a good hearted and serious man to share their life with.
Are you looking for a beautiful 35 years old girl from Kharkov? It is me!
My name is Marina and I'm looking for my second half.


My name is Elena. I'm 40 years old.
I am divorced and live in Kiev, Ukraine.


I am Bogdana from Dniepropetrovsk, Ukraine.
I'm 34 years old, single and seeking a partner.

What about the Cultural Differences
How do Russian Women Adapt to other Cultures and Traditions?
Unless you are already quite familiar with Russia and its culture, chances are that dating with a Russian woman is quite different than what you've experienced while dating local women. First of all, there may very well be a language barrier. Although the lady may know some English, remember that communicating face to face and corresponding with emails is two different worlds. When face to face, it is easy to ask the other one to repeat or explain differently when in doubt but reading an email is quite different. And, while online translators are more and more advanced, they are still far from perfect. If the lady does not indicate that she is good or fluent in English, it is highly advisable to seek the help of an interpreter, at least until you have met in person and spent some time together.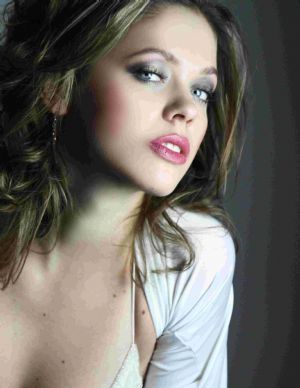 Among the visible cultural differences, you may soon discover her communication style, her decision making style, her approach at completing tasks and eventually, her attitude towards conflicts. These are all areas where any man needs to be patient, understanding and able to learn if he wishes to successfully develop a good relationship with a Russian woman. Beyond those visible cultural differences, there are other aspects that are anchored deeper in their roots and that may take more time to discover and comprehend. First, try to discover and understand what are her values and beliefs – very important. Next, try to understand what are her perceptions and assumptions. This is very important as it will help to prevent or to correct misunderstandings. Finally, and not the least, you need to understand what are her expectations. And of course, chances are that your Russian woman is going through all these steps as well.
Russian women are known to easily adapt to cultural differences and different traditions. Of course, you need to not only help her to adapt to your country's culture and traditions, but you also need to adapt to her culture and traditions. You may have taken her out of Russia but you will never take Russia out of her – which is normal and part of what brought you together. Remember to do all that is required to remove any language barrier as quick as possible. Then, be loving, patient, respectful and …loving. The beauty of it is that your Russian bride will give it all back to you and more.