Meet Russian Mail Order Brides and Single Ukrainian Women
Dating Site to Meet Single Ladies from Russia and the Ukraine
Although this page is about Russian mail order brides, we all know that this is just an old expression and has nothing to do with dating in the 21th century. Whether you are dating with a woman from Russia or any other country on earth, the same principles apply: seriousness, sincerity, respect and understanding.
Finding a Russian bride is a phenomenon that catches the interest of men from all over the world. One of the particularities of women from Russia that contributes to this phenomenon is the fact that they generally still hold the traditional family values that our parents and grandparents had. They are well educated, intelligent and as a bonus – they are incredibly attractive!
These single Russian women are looking for serious, long-term relationships with good-hearted and family oriented men. To be married to a real man who knows how to treat them like a real woman and take care of the family as the most precious - this is their heart's greatest desire.

...To have a charming wife who loves and respects you—isn't that YOUR greatest desire?
Discover why Women from Belarus, Moldova, Russia and Ukraine
Become Such Charming Brides and Excellent Wives
Women from Belarus, Moldova, Russia and the Ukraine have the reputation to become very charming brides, loving wives and excellent mothers. You will notice that many of the Russian ladies on this site are very beautiful… That's because Russia is home to some of the most exotic and stunning girls in the world. But these women aren't just attractive on the outside. They're gorgeous on the inside, too – and they know how to make their men truly happy and take care of the family!
Typically, Russian girls have been taught by their mothers on how to be feminine and beautiful, and how to be a good housewife who always puts her family first. They are generally well educated and they will make caring mothers and excellent wives for the men who are lucky enough to become their husbands.
If you are serious about exploring a long-term relationship with one of these beautiful Russian women, we're here to help!
Our names are Alain and Yuliya, and our mission is to help good-hearted men like you to find your own "Russian mail order bride"—so you can marry the woman of your dreams and never be lonely again.
… Don't you wish you had a wife like that?
I am Ilona from Moscow, Russia.
I'm 34 years old, single and seeking a partner.

Reliable Marriage Agency and Matchmaking Services
To Meet Single Russian Women and Find a Beautiful Bride
Use our honest and reliable marriage agency and matchmaking service to meet single Russian women. Each year, thousands of men find their beautiful Belarusian, Moldovan, Russian or Ukrainian bride. Working with reliable and honest Russian marriage agencies has been our main concern since the creation of our international matchmaking service. We are proud to work with the best agencies in Belarus, Moldova, Russia and the Ukraine. We are concerned about our clients' objectives and have developed quality international matchmaker services.

We take great pride in every marriage generated by our marriage agency and their quality international matchmaking service. marriage has Our dating website allows people from different parts of the world to find each other, fall in love and create long lasting relationships. International marriage has a magic aspect and a proven track record of higher success than local marriage. Eastern European women offer the best of both worlds: physical beauty and strong family values.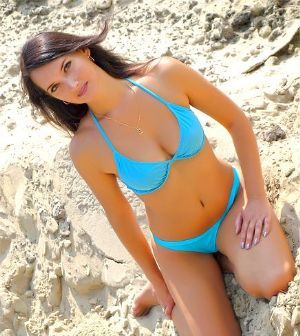 Russian Mail Order Brides is an Old Expression
Single Russian Women are Simply Using Online Dating Sites
The Russian mail order brides expression may subsist but has nothing to do with single Russian women who are seeking a life partner from the outside. These women are well educated and contemporary who are, as millions of people around the globe, using dating sites and matchmaking services to find a suitable life partner to share their life with.
Russian girls who are seeking a husband outside their country are sometimes still labelled as mail order brides. This is an out of date concept from the "far west" years that doesn't apply to these contemporary women. Single Russian and Ukrainian women are seeking a decent man to share romance and create a family. They register with their local marriage agency and with the help of their matchmaker service; they display their profiles on international dating and matchmaking websites in the hope to meet their future life partner.

Russian girls are intelligent, well educated, family oriented and… incredibly beautiful! Moreover, the family values are always kept above financial and personal career issues – no matter what. Let's keep the couple and family in good shape and healthy and the rest will follow pleasantly and in harmony. This is part of what makes each Russian girl such a wonderful bride! Thousands of men were lucky enough to make one of these stunning girls their charming Russian brides. Maybe you'll be the next lucky man?

We want to make this perfectly clear: All of these Russian girls and their photos are 100% REAL.

All you have to do is take a chance!

If you'd like to contact one of these beautiful Russian girls RIGHT NOW, sign up for our 10-day free trial today!

We wish you great success in love!

Alain and Yuliya