Russian Women Online Dating Site and Services
Meet Single Girls from Russia and Ukraine who are Seeking Men
MyPartnerForever is an authentic online dating site that offers quality services to meet single Russian women who are looking for a good man to develop a serious relationship leading to marriage. A lot has been said and written about Russian women being good wives. The question is not about if they are better life partners than women from other countries. We believe it is more about what life values they believe in and what are their views of a couple relationship. More specifically, what is the role of the man and woman in a couple relationship and how they expect to be treated by their man and vice-versa.
One thing is undeniable, a lot of men, from all regions of the world, are attracted by Slavic women. What makes them so attractive? Certainly, their intelligence, femininity, elegancy and physical beauty are parts of the answer. Moreover, Russian and Ukrainian women have the reputation to be family oriented. Well, another thing that is undeniable nowadays is the fact that a majority of women, especially in countries of the west, are more and more focused on their careers, often having little room for family life. This is why many men from different countries are using Russian women online dating sites to find their life partner.
Nowadays, Girls from Russia or Ukraine Have a Similar Lifestyle
Than Girls from America, Australia or Western Europe
As in most countries of the world, today's technology is fully available in Russia and Ukraine. Russian girls and Ukrainian girls spend a good part of their day over the phone or behind a computer, fortunately or unfortunately – a great question. Russia and Ukraine big cities are loaded with shopping centers and stores that offer all the latest in electronics and fashion. Although a majority of Russian or Ukrainian girls don't earn as much as their counterparts in America or Western Europe, they still manage to have the newest phones and the latest in fashion. Often at the cost of working long hours and having to deal with more than one job, but they manage.
Well, men are not going to these countries to find a woman who has a nice smart phone and a nice laptop. But, they are certainly not indifferent to girls who are always dressed in a very elegant way – whether it is in a nice skirt with high heels or simply in tight jeans with a fashionable shirt. And this is the way most Russian and Ukrainian girls dress everyday, yes you read well: everyday – not just to impress on the special occasion. Add to this that they offer the very same family values that many men from the west can't find in their own country, you have the ingredients explaining this unique Russian women dating phenomenon.
… Don't you wish you could share your life with Russian woman?
My name is Zhanna. I'm 43 years old.
I am divorced and live in Minsk, Belarus.


I am Tatiyana from Minsk, Belarus.
I'm 41 years old, never married and seeking a partner.


Are you looking for a beautiful 35 years old girl from Grodno? It is me!
My name is Lyudmila and I'm looking for my second half.

Dating Russian Women
What To Do and Not To Do
In a way, dating Russian women is very similar as having a date with a local woman. No need to stress and develop anxiety. Number 1 rule: be yourself, listen as much as you talk, be sincere and respectful. If both parties behave this way, the meeting will be pleasant and interesting – whether a match came out of it or not.
Don't talk of your ex, whether you are at war or remained good friends, and in the same manner, don't ask her about her past relationships. Of course, it is a subject that will need to be addressed in the future but definitely not at the first meeting. However, you can certainly ask her about what she likes in a man and how she sees the role of each party in a relationship.
Remember that you are in a foreign country and there are differences in the mentality. Misunderstanding can easily occur, especially if both parties don't fluently speak the same language, which is most likely the case. Talk about your relationship with your family and your children. Talk about your education, your job, your passions and hobbies. If she does not elaborate on the same subjects, invite her to do so.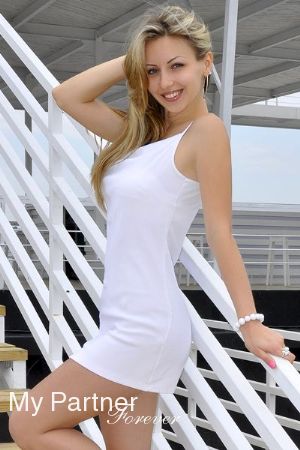 If the meeting seems to be going in the right direction, it is advisable to talk about your financial situation. Remember that someday, you may ask this lady to join you in your country, thus leaving her family, friends, job …everything that belongs to her world. Actually, what you need to demonstrate her is that you have a job and enough financial resources to provide a healthy and decent living to your family. If you are rich, it is not advisable to elaborate on the subject. Keep this for later and it will be a bonus for her.
Be a gentleman: always open the door for her (taxi, restaurant, etc.), pay the tab after the meal and don't be cheap. It is ok to show her that you are good at managing money but not to the point of being cheap and breaking pennies in two. If you walk the sidewalks and she suggests that you could go in a jewelry shop or a perfume shop …chances are she does not like you and only wishes to keep some souvenir from your meeting. On the other hand, if you go by all these shops and she keeps her interest on the conversation, it is not forbidden to offer her a gift like a nice perfume.
Although this subject is very personal, Russian women are generally quite traditional when it comes to intimacy. Even if this first meeting shows good chemistry and keeps going in the right direction, don't even think of kissing her, or more, on the first date and even on the second date. If she likes you and wishes to keep meeting you, and not because you spoil her with valuable gifts, it means that she most likely likes you a lot and don't worry, kissing etc. will happen very naturally and pleasantly.